The key to looking and feeling great comes from the inside. Nourishing your body with the right foods and nutritional supplementation is paramount. Exercise and how we fuel our body, must go hand in hand in order to look and feel optimal.
It takes organisation and discipline to prepare each meal to include all the necessary nutrients and goodness. Most of us are on the go with little to no time to devote to preparing highly nutritious meals daily. We literally grab and go!
That's why the right supplementation is essential but can be an enigma to many of us. Sadly, unethical supplement companies make unrealistic claims and use questionable ingredients.
We've done our research over the years and have tried and tested GP Nutrition who gets our seal of approval.
Designed for city dwellers the likes of us, who lead busy and demanding lifestyles, GP Nutrition "offers a highly effective range of specialised programmes that combine high-potency blended powders, gels and capsules clinically proven to get results." GP Nutrition is the brainchild of Gabriela Peacock.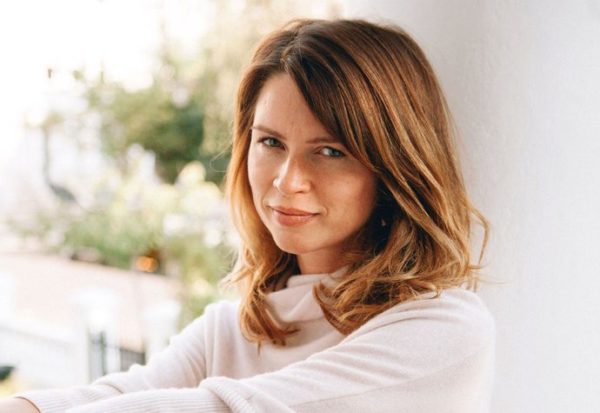 Gabriela's background is in fashion modelling, appearing regularly in the world's leading fashion magazines, motivated her to embark on a period of academic study to develop an understanding of the biochemistry of the body, its effects on health and ultimately the impact on beauty.
Her interest in nutrition culminated in a Health Science degree from the University of Westminster.
Gabriela opened her acclaimed London nutrition practice in 2011, working with clients who where time-poor yet believe in taking good care of themselves inspired her to develop a range of programmes suitable for life on the go.
The GP Nutrition Range
Your ultimate metabolism-optimising weight management programme.
How it works
Slim Me is a comprehensive and advanced dual approach to weight loss. Unique gel-based formulas containing natural and scientifically proven ingredients that control appetite and slow down the release of sugar into the bloodstream. These combine with nutrient-rich capsules that support optimal metabolic function, ensuring that Slim Me works efficiently with your body to keep you in great shape.
Comprehensive immune system support for your demanding modern lifestyle.
How it works
Clean Me programme of micronutrients and natural ingredients is specially designed to keep your liver working at maximum efficiency, promoting an active and efficient immune system. The blend of powerful antioxidants and concentrated plant extracts is scientifically formulated to enhance the natural cleansing process of the body. Looking after your body in this way supports digestion function, helps to keep energy levels up and leave you with more radiant skin.
Your reviving and rebalancing energizer for a healthy mind and body.
How it works
Restore Me is a potent nutrient blend of vitamins, minerals and superfoods scientifically proven to stabilise daytime energy levels while ensuring a calm and restorative night. Powerful antioxidants enhance your immune system while also protecting you from free radical damage caused by demanding travel schedules.
Your inside-out nutrient-boosting formula for healthy hair and skin.
How it works
Enhance Me is a blended formula that mimics the way your own body replenishes the derma of the skin while supporting healthy hair. Powerful ingredients nourish at a deep cellular level to encourage clear, glowing skin and luxuriant hair, while at the same time supporting brain function, metabolism and immune defences. Enhance Me is the ultimate restorative, look-good-feel-fabulous nutritional supplement.
Supercharge your body with an extra burst of protein and powerful antioxidants.
How it works
+Boost Me is 100% natural and bursting with phytochemicals, vitamins and minerals, combining superfood extracts with blood sugar-balancing protein powder. Sprouted brown rice gives you hypoallergenic protein containing all essential amino acids, while the red- purple- blue berry superfoods are loaded with powerful antioxidants to protect the body from free radicals.
For further information, please refer to (GP nutrition link) NOW available to purchase at FORM's Notting Hill studio.
Author: FORM founder Elissa Elhadj and GP Nutrition